FEBRUARY NEW PREVIEWS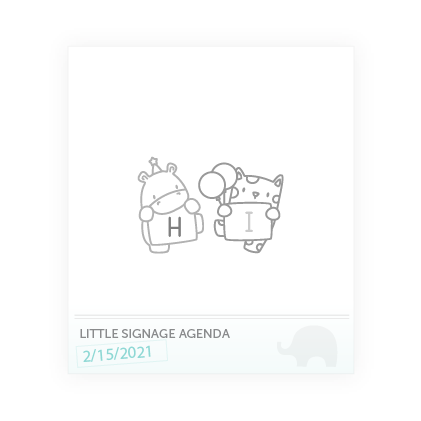 Hello Everyone! Today we are previewing the new upcoming February Release! Some of you may have already seen some sneak peeks on Instagram, Facebook and Discord! We hope you like what you see so far! 
Aida Zamora is back with her adorable story book style that we all just love! She has some bunnies and chickies painting eggs just in time for Easter!
So many of you have requested this upcoming little agenda set! So we went back to prehistoric times to create these little guys! It was so much fun to draw each and every one of them! 
We also had to create some bigger dinosaurs to go with their smaller counterparts! We really wanted to create the sense of how big these dinosaurs are next to their tiny accessories!
These next guys are no stranger to us all! They made their first debut back in September of last year and many of you have requested to see them again! So here they are bearing their cute little signs!
1 Response
Leave a comment
Comments will be approved before showing up.
---
Also in Mama Elephant Blog