Anniversary Previews - the first peek!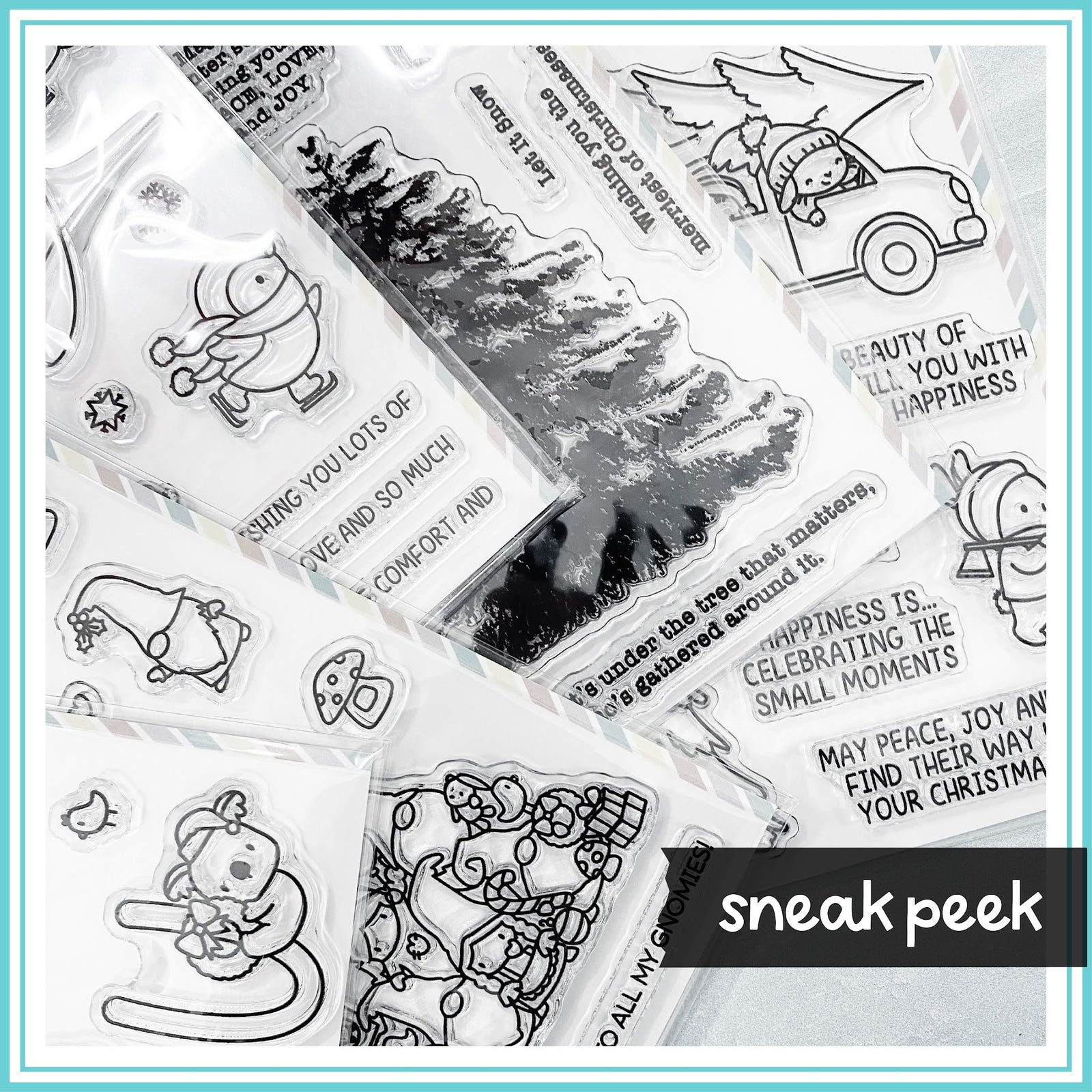 Hello! Welcome back to day 2 of our September Anniversary celebration! We're switching things up just a tad bit and showing you some snippets of the real stuff!
How is this for a peek!!!
I spy with my little eye the following:
Oh Gnomie Tree 
After the smashing success of Little Gnome Agenda, someone in our Facebook group had the brilliant idea of making their own masked gnome tree! You all loved it and we agree! We must have a gnomie tree, without the masking! These big focus stamps are perfect for those who enjoy coloring!
Tree Picking
Aida Zamora is back with her insanely cute characters and this time they are going tree hunting! Filled with some nostalgic images of this wonderful past time, we think you'll adore this stamp set!
Penguins Go Skating
Another one by Aida Zamora! Penguins are a holiday classic, aren't they? they never get old. This time, the penguins are out and about having a little bit of fun skating on ice!
Snowy Tree
What can I say? We love trees here!
This is a tree that I have dreamed of for the longest time. To me, this is the essence of Christmas, a single lonely majestic snow covered tree in the middle of a Winter wonderland. After spending hours drawing and sketching this tree out by hand, I think this will be my personal choice for my Christmas cards this year!
Merrygrams AEIOUY
Finally, Merrygrams AEIOUY is a new concept that is super fun! This vowel set will work with an existing large alphabet die set so you can create some unique tags and phrases!
Remember, all these new goodies go on sale on September 15th, 12:00 EST. Set your alarms!
Please refer to
yesterday's post
schedule of events for this month! We will be back tomorrow for the second sneak peek! Have a great day!
3 Responses
Leave a comment
Comments will be approved before showing up.