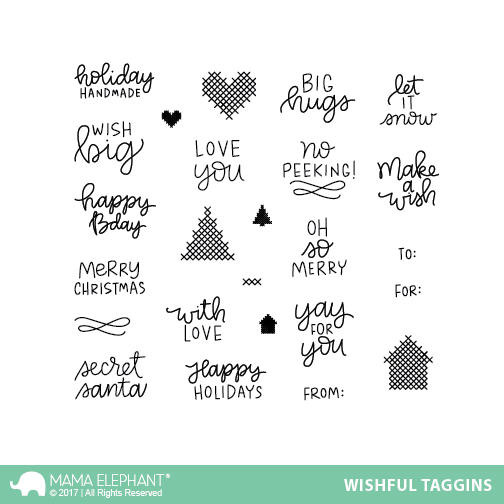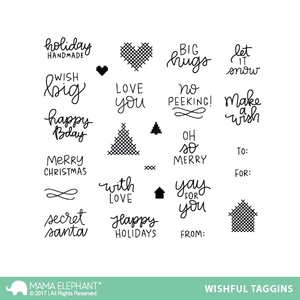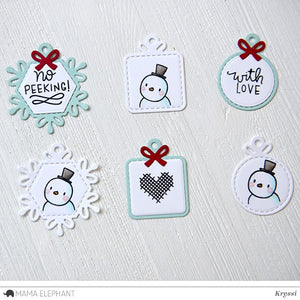 WISHFUL TAGGINS
Wishful Taggins Stamp Set goes hand on hand with our Winter Taggins Creative Cuts! One of the many joys of the holidays is giving and this tag duo is so cute to be attached to just about anything! 
4x6 Photopolymer Stamp Set:
Contains 25 stamps: 17 sentiment stamps and 8 image stamps
Approximate measurements:
Holiday Handmade 1-1/8" x 1/2"
Heart 3/4" x 3/4"
House 3/4" x 3/4"
 Find Winter Taggins Creative Cuts here.
---