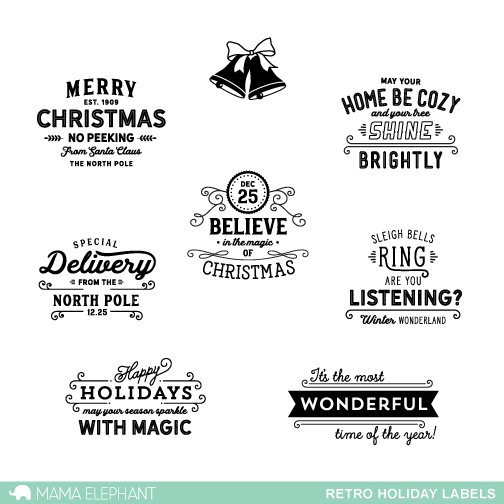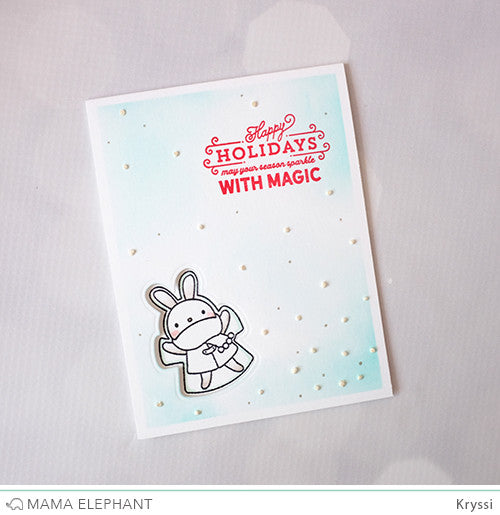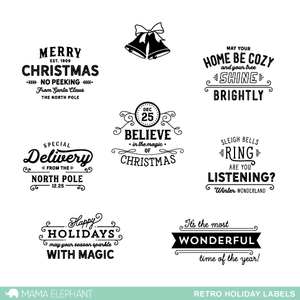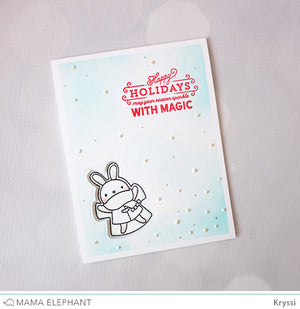 RETRO HOLIDAY LABELS
Retro Holiday Labels is a sentiment/image style set that goes great for the holidays! These labels are perfect for a stylish sentiment to finish off a card or they are great as focal points on its own. Even better, they're perfectly suited for tags!
4x6 Photopolymer Stamp Set:
Contains 8 Stamps: 8 Sentiment Stamps and 1 Image Stamp
Approximate measurements:
Special Delivery 1-5/8 x 1-1/8"
May Your Home Be Cozy 1-5/8" x  1-1/4" 
Bells 1-1/8" x 7/8"
---