INTRODUCING: Holly's Reindeer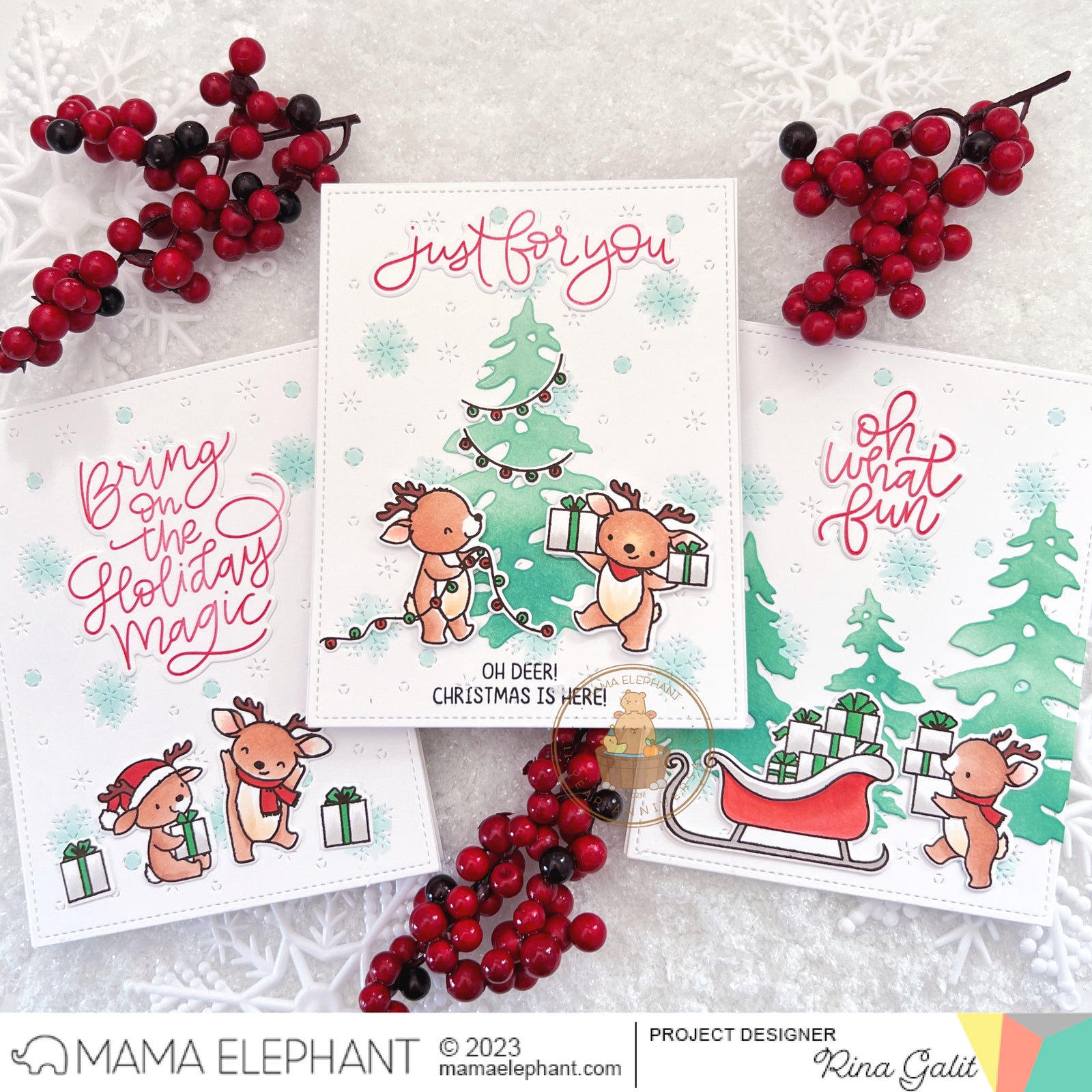 Today we are introducing a world of whimsy and wonder with Aida Zamora's latest creation"Holly's Reindeer" stamp set. Let the charm of the season come to life as her endearing illustrations depict adorable deer carrying presents and weaving through festive lights. Aida's unique style infuses each stamp with a touch of magic, making it perfect for adding a dash of enchantment to your holiday projects. With this stamp set you'll capture the spirit of giving and the joy of the holidays in every heartfelt creation.
5 Responses
Leave a comment
Comments will be approved before showing up.