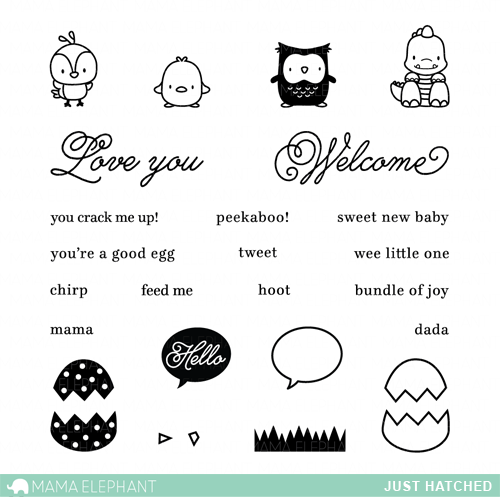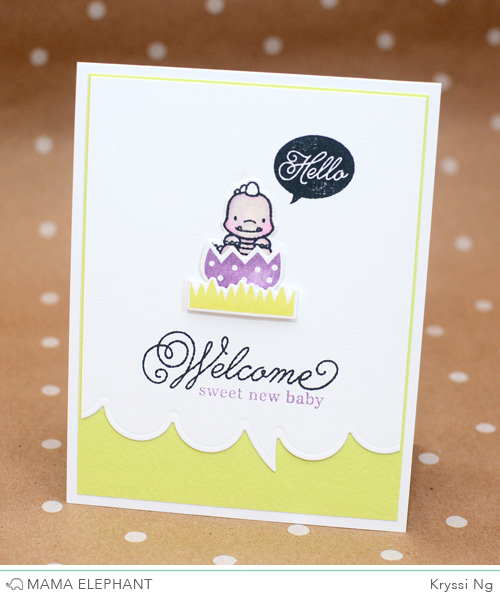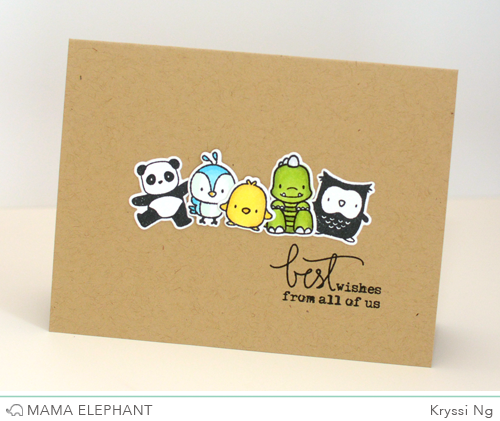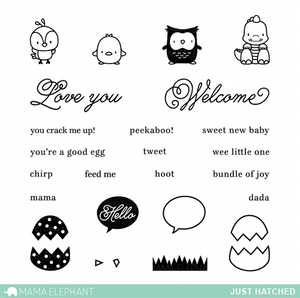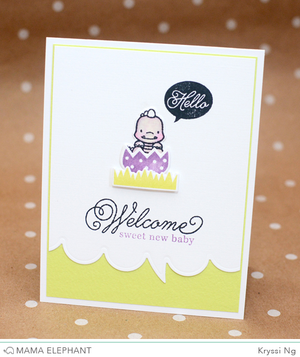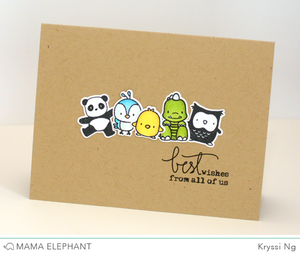 JUST HATCHED
Chickies and Eggs and Dinosaurs oh my! Spring is our favorite season of the year and these cute little critters just hatched for the occassion! This set is great for Spring, Easter, babies or if you just like cute animals hatching out of eggs! 
4x6 Photopolymer Stamp Set:
Contains 27 Stamps: 12 Image stamps and 15 words/sentiments
Approximate measurements:
Owl 1" x 1"

Welcome 2-1/2" x 3/4"

Grass 1-1/4" x 3/10" 
---