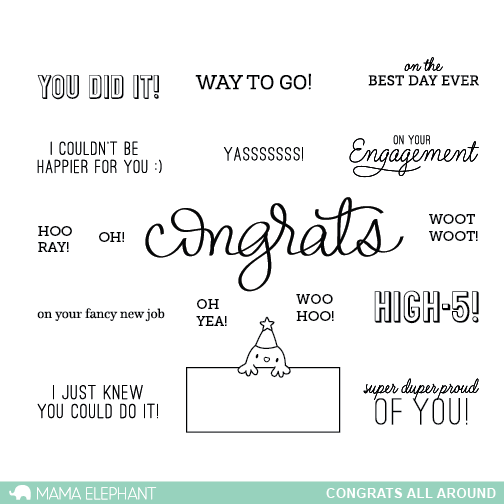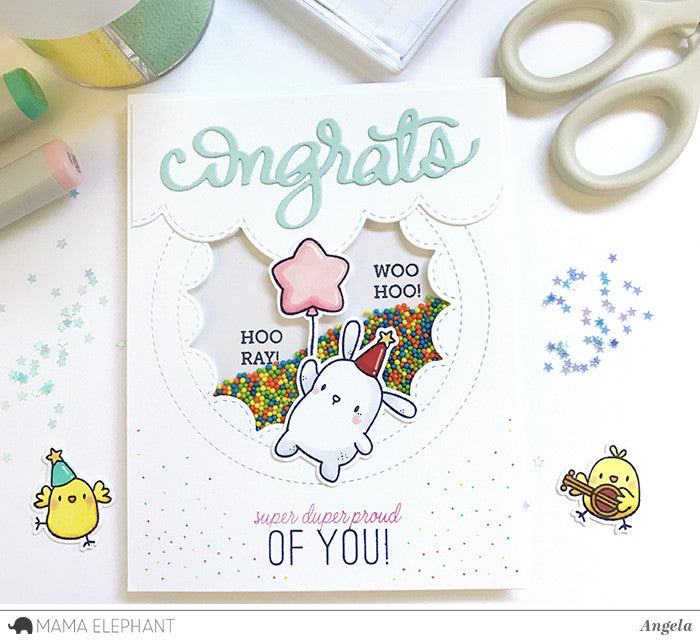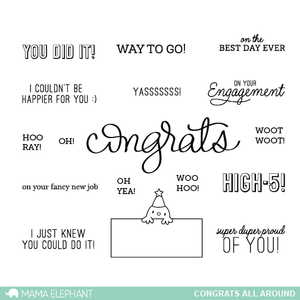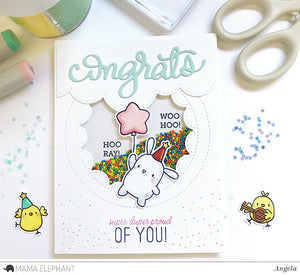 CONGRATS ALL AROUND
Congrats All Around is full of congratulatory sentiments! It is great for those celebration and encouragement projects!
4x6 Photopolymer Stamp Set:
Contains 17 stamps: 16 sentiment stamps and 1 image stamp
Approximate measurements:
Chickie with sign  2-1/8" x 1-5/8"
Congrats 3-5/8" x 1-1/3"
You Did It 1-3/4" x 3/8"
---