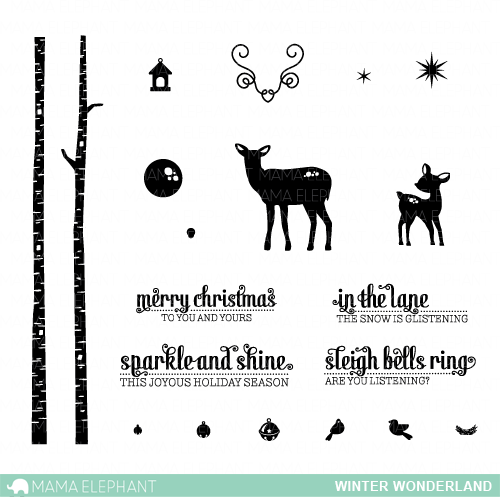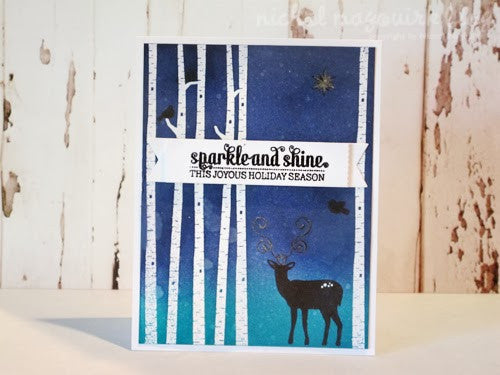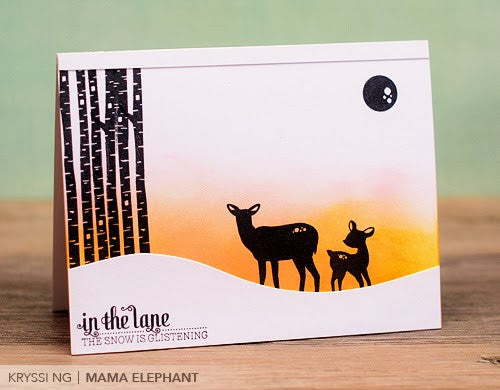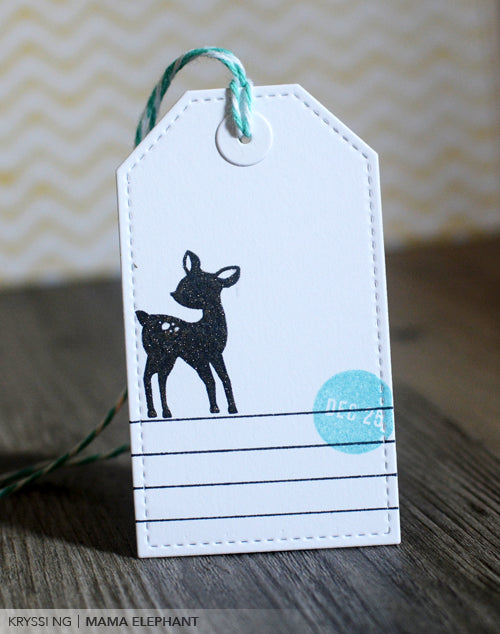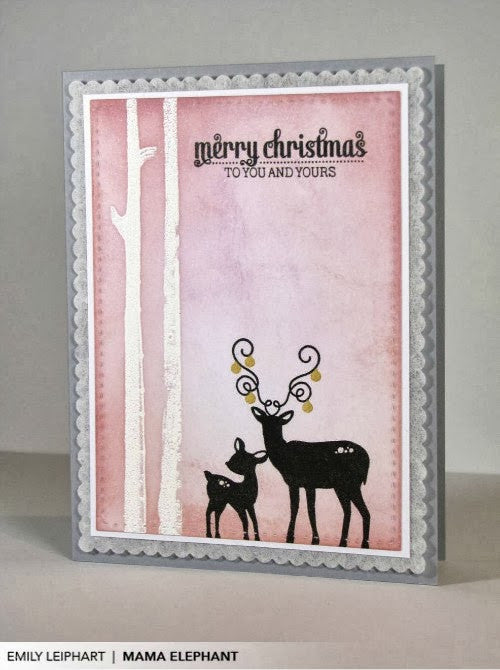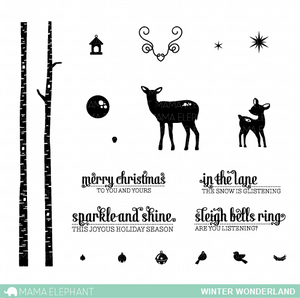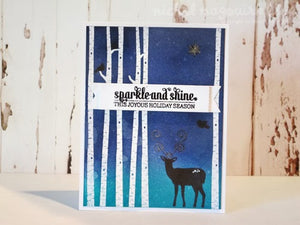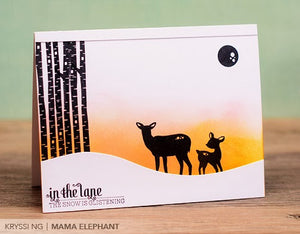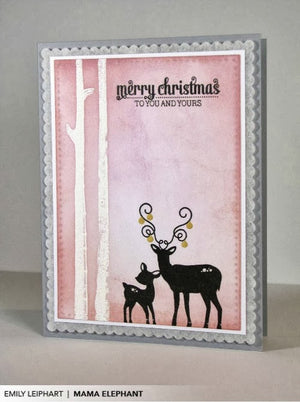 Holiday Stamps
WINTER WONDERLAND
Winter Wonderland is an absolutely stunning set!  We've included two different slender birch trees for you to build your beautiful birch tree forest. And the deers - we've got a mama/papa deer and the cutest little baby one. To make it festive, we've included a gorgeous antler for you to stamp on top of either deer. There are plenty of little stamps for you to decorate to your heart's content! This set is a fav among our designers, see for yourself!
4x6 Photopolymer Stamp Set:
Contains 21 stamps: 17 images and 4 sentiments.
Approximate measurements:
Birch Tree: 5-3/4" x 1/8" 

Sparkle and Shine: 2-1/2" x 3/5" 

Big Deer: 1-1/2" x 1-1/2"  Moon: 3/5" x 3/5"
 Click here for Winter Wonderland Creative Cuts.
---