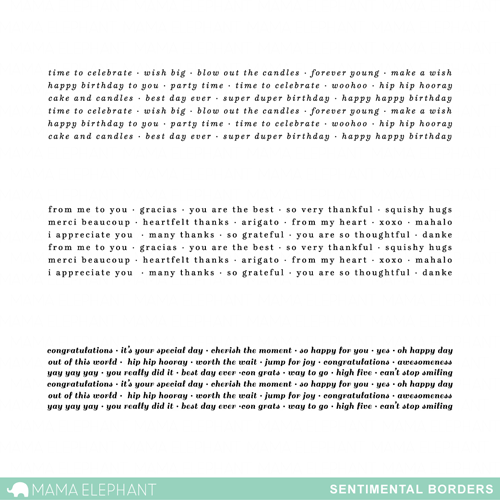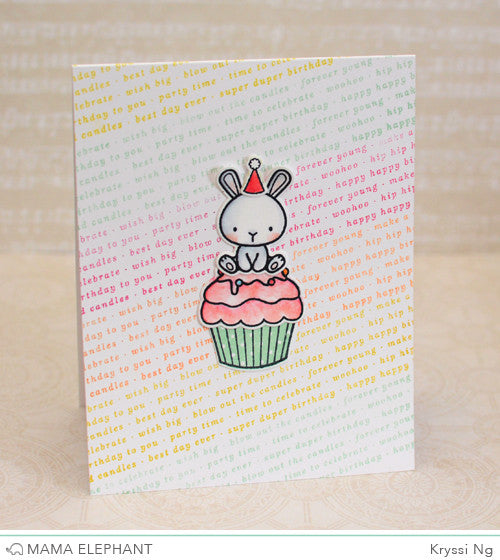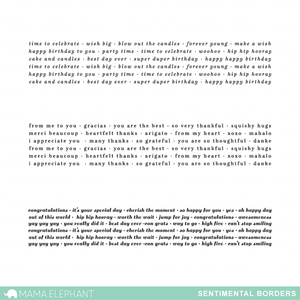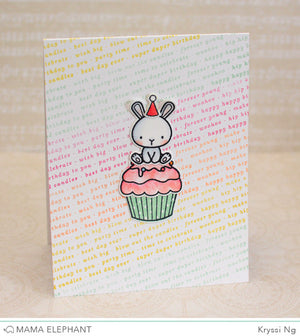 Border Stamps
SENTIMENTAL BORDERS
entimental Borders contains 3 different strips of written sentiments in it's own different font. This is a great set for blending sentiments into any design discreetly to convey a message in a background or on an edge.
4x6 Photopolymer Stamp Set:
Contains 3 Border Stamps measuring approximately 5-5/8" x 1"
---