You Raise Me Up with Guest Designer Franci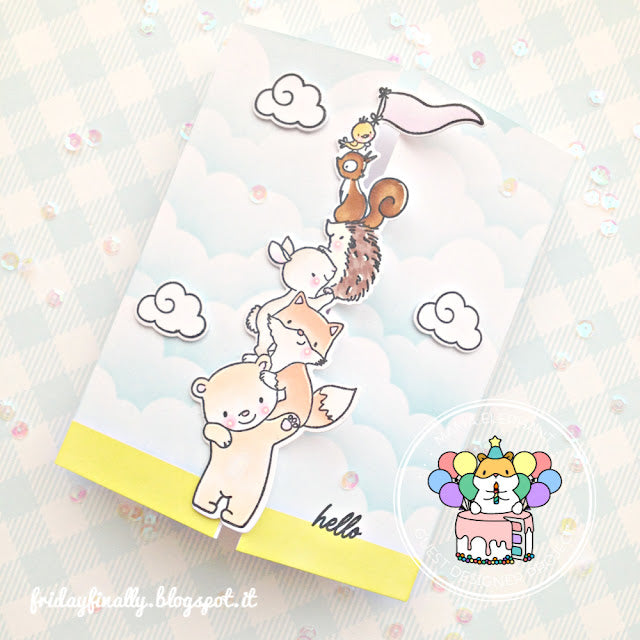 It's
Franci
here and I'm so happy to be back on the Mama Elephant blog today, with this cute gatefold card..
First of all I created my cardbase by cutting a piece of white cardstock that's 8 and 1/2 inches by 5 and 1/2 inches and folding it at 2 and 1/8 from each side. 
Then I cut another piece of white cardstock that's 4 and 1/4 by 5 and 1/2  and inked it up to create a custom scene for my critters. 
I cut this panel at 2 and 1/8 and glued my 2 panels onto the front panels of my cardbase. You could also decorate the front of your gatefold card directly if you're using a very thick cardstock.
I added a couple of sequins here and there and the card is completed! 
Thanks a lot for stopping by today and have a lovely day!
Franci 
Leave a comment
Comments will be approved before showing up.