Welcome Davina Cantrell!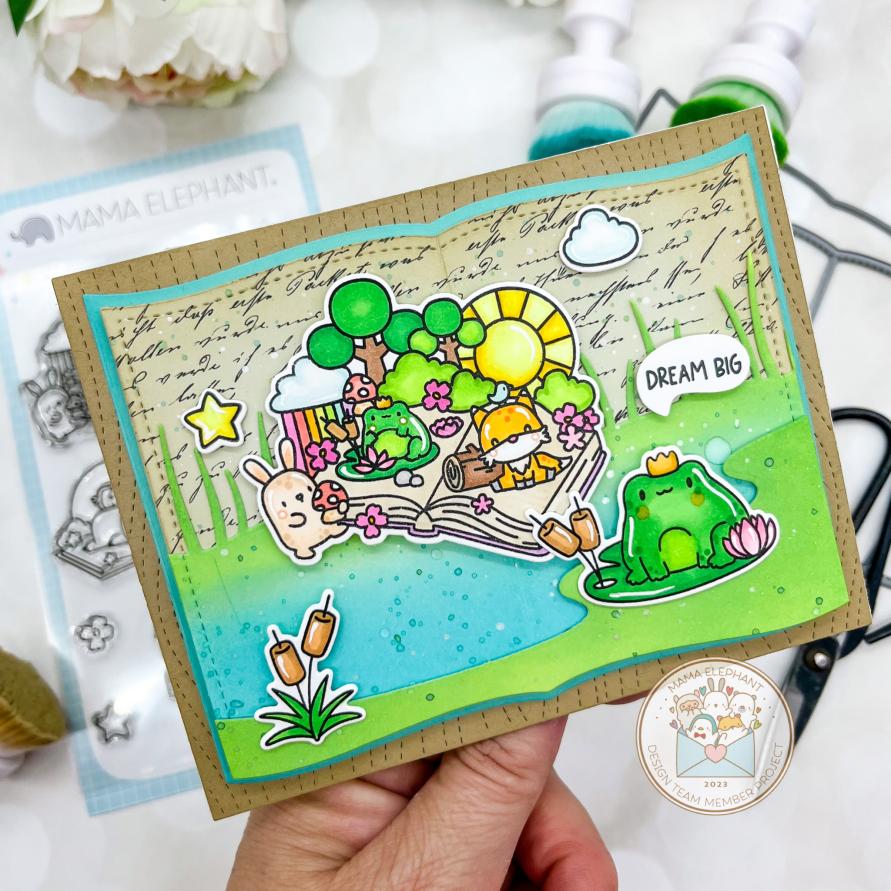 Happy Monday Everyone! Today we would like to formally introduce Davina Cantrell (
popsiclesticks
) to our Mama Elephant Design Team! She has guest designed for us for some time and we are so happy for her to join us full time!  Please send her some love!
A little bit about Davina:
Hello, my name is Davina. I am a mother to two grown children and currently two wonderful pugs. I am a self taught artist and voracious reader, who loves getting lost in the far off worlds of books and inside my imagination. I have always been the crafty sort, following the footsteps of my talented mother, but I started papercrafting and cardmaking almost 20 years ago. I love creating little scenes and mixing images from various sets to create my cards. I love spending all day in my Harry Potter themed craft room while coloring and listening to audiobooks. 
Now on to Davina's Mama Elephant Designer Series Post!
***
Designer Series with Davina (July10) Hello crafty friends. Today I'm super honored to be sharing my first Designer Series project as a member of the incredible Mama Elephant Design Team. It's such an honor to be considered part of this group of talented cardmakers. 
Being an avid reader, the Storybook products really stood out to me, for my first complex scene. I adore the playfulness of the little meadow themed book from Storytime, with the cute frog and fox. I combined this nice large image with a larger frog and cattails spray from Hello Froggy. I colored everything with bright citrus colors and die cut with the coordinating Creative Cuts. 
I used the beautiful Turn the Page Creative Cut die to make a full layered book. I cut layers from colored cardstock for the aqua base, and patterned paper for the smaller stitched layer. I also cut a stitched page from Bristol smooth cardstock, that I die cut with the Pond Scene Creative Cuts. After inkblending, I layered these together and adhered my images, often using foam tape. I folded a pice of plain copy paper into fourths, and die cut that as well with the stitched layer. I stapled those four pages to the aqua base, then gently distressed the edges, before adhering my decorated scene on top. It's not noticeable on the photos but my book has a "real" appearance with many pages that are easily visible in person.
I finished off my little book scene with a small word bubble that I stamped with a "Dream Big" sentiment from the Storybook Sayings sentiment set. I love the playfulness of this scene, like a fantasy or daydream. 
I hope you enjoyed this card and find some time to Dream Big and get creative in the next few days, make sure to check out all of the inspiration from the Mama Elephant Design Team. 
Thank you,
Davina 
Supply List: 
2 Responses
Leave a comment
Comments will be approved before showing up.