Little Ninja Agenda with Nichol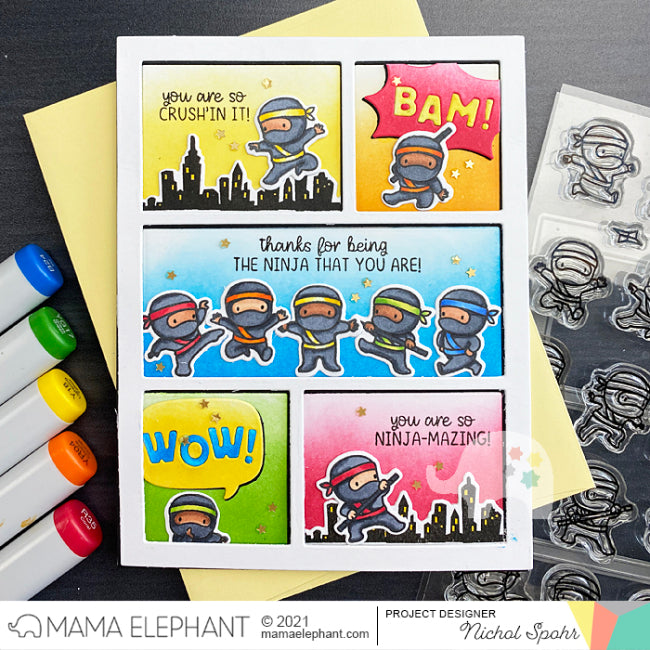 Hello friends! Nichol here today with a Comic Cover Little Ninja card featuring new stamps and dies from the March 2021 Release. The backgrounds of each of the comic strip openings were inked with bright, primary ink colors and each openings was embellished with ninjas, greetings, and speech bubbles to tell a story!
Watch the video tutorial below or click HERE to watch in HD: 
Mama Elephant Supplies used for this project:
Comic Cover Basic Creative Cuts Die
Little Ninja Agenda Creative Cuts Dies
Slim Comic Strip Creative Cuts Dies
Me and My Robot Stamp Set
Me and My Robot Creative Cuts Dies
Leave a comment
Comments will be approved before showing up.