INTRODUCING: Rainy Days and Raindrops Cover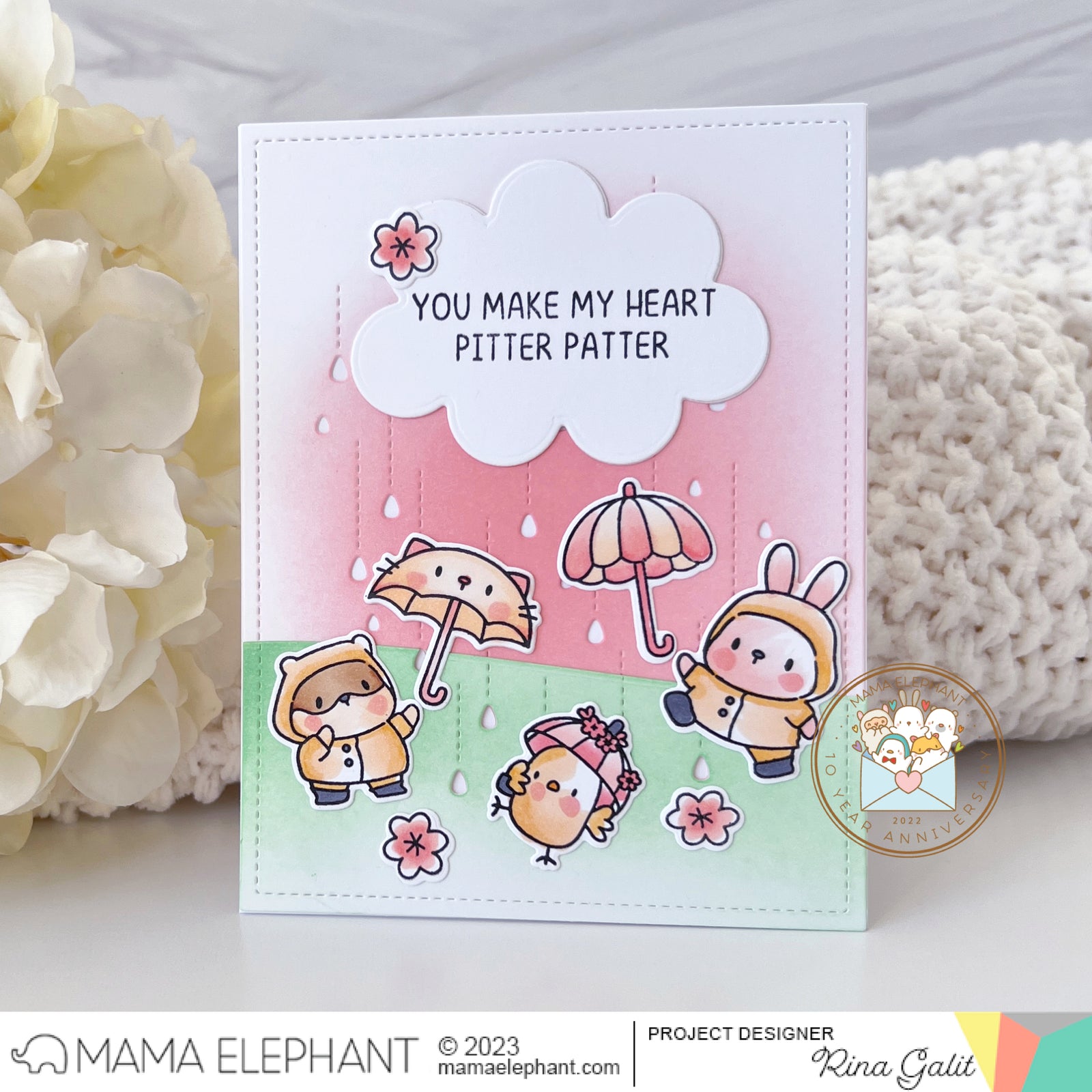 Today we are introducing a new stamp set, Rain Days, featuring adorable Mama Elephant characters having fun in the rain! These cute designs are perfect for adding a touch of playfulness to your card-making projects and other paper crafts.
This stamp set includes various Mama Elephant characters wearing their rain coats, splashing around in puddles, and holding umbrellas to keep themselves dry. The set also includes fun sentiments like "you make my heart pitter patter"
Also, introducing the new Raindrops Cover to go with our spring time theme!
1 Response
Leave a comment
Comments will be approved before showing up.