INTRODUCING: Oodles of Noodles & Striallop Creative Cuts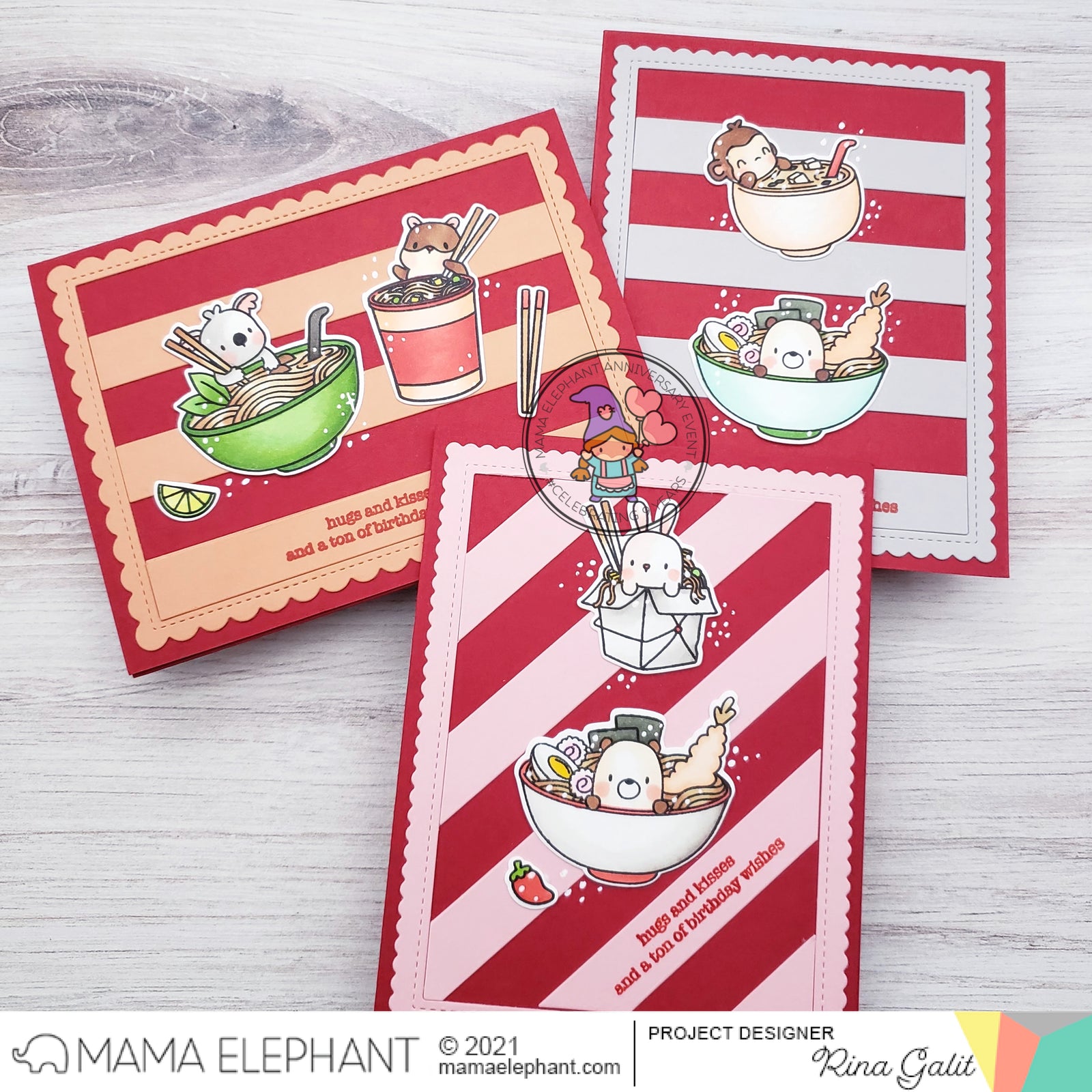 Welcome back for another day of Introductions! Today we are looking at the new Oodles of Noodles stamp set! This set is oodles of fun with these different kinds of noodles paired up with our agenda friends! They certainly love a hot cozy bowl of ramen, udon and let's not forget the pho!
We are also introducing the new Striallop Creative Cuts! These are scalloped frames with cut up strips where you can mix different colors together! We have 3 different styles for you to choose from, Diagonal, Horizontal and Portrait!
As always, thanks for stopping by today! :)
6 Responses
Leave a comment
Comments will be approved before showing up.