INTRODUCING: Me and My Legend, New Beginnings & Knot of Luck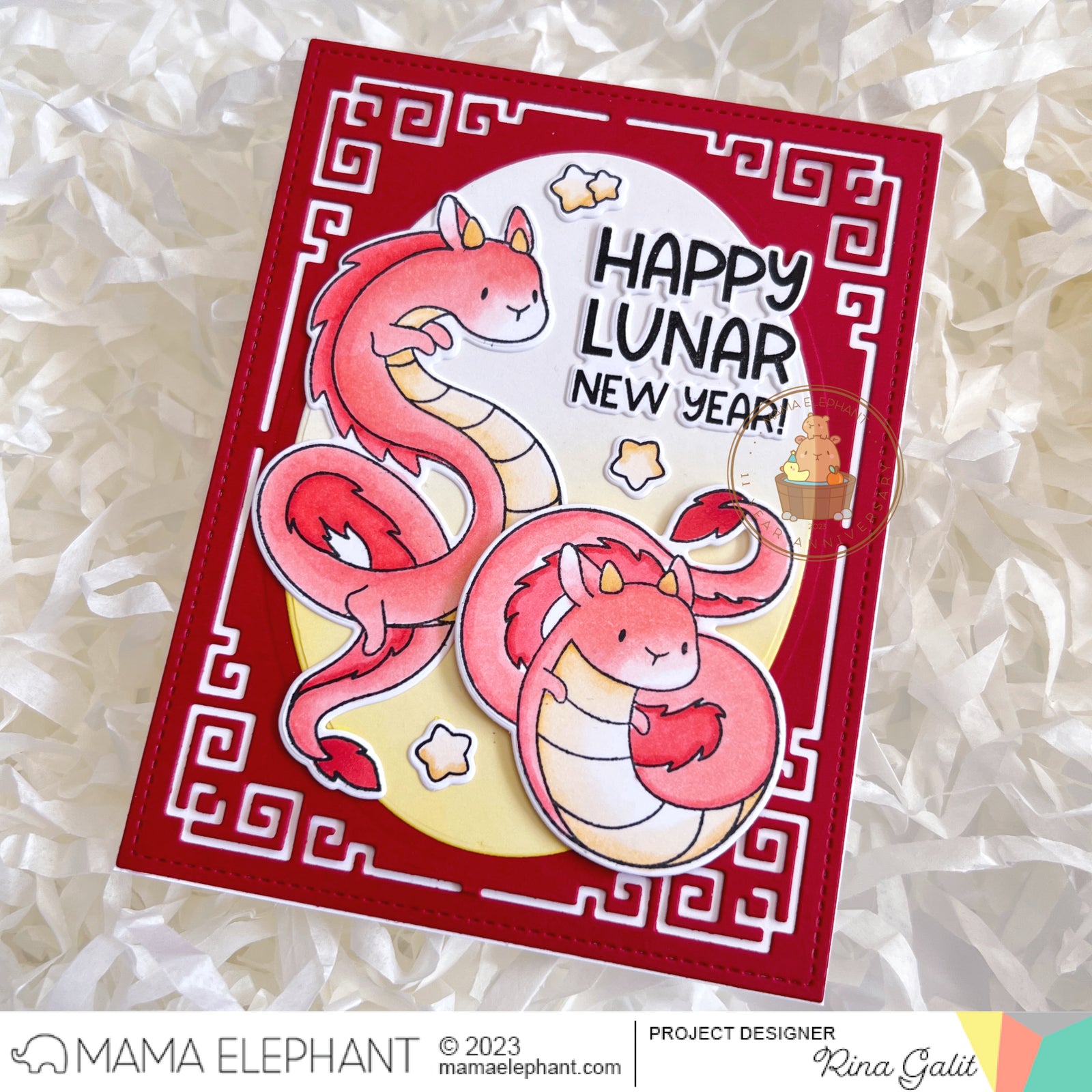 Today we are introducing the new Me and My Legend stamp set! We are so happy to add another set to our "Me and My" collection where we pair up large creatures next to their smaller counterparts to emphasize the contrast in size. In this set, we are featuring some of the legends we grew up hearing from generation to generation.
"In Chinese mythology, dragons are revered as powerful and benevolent beings, often associated with good fortune, strength, and wisdom. The dragon is one of the 12 animals in the Chinese zodiac, representing a symbol of authority and imperial power. According to ancient tales, dragons were believed to control the weather and bring rain, ensuring bountiful harvests and prosperity for the land." 
We hope to bring these stories into your creative projects with our clear stamps. Let the magic of these legends come to life in your projects!
We are also introducing the New Beginnings stamp set. This sentiment set features heart warming wishes for the new year.
We are also adding this decorative frame, Knot of Luck Creative Cuts which can be paired nicely with the Me and My Legend stamp set and any Lunar New Year Sets!
We love how Rina brings everything to life!
Leave a comment
Comments will be approved before showing up.