INTRODUCING: Jar of Hearts and XOXO Grid Cover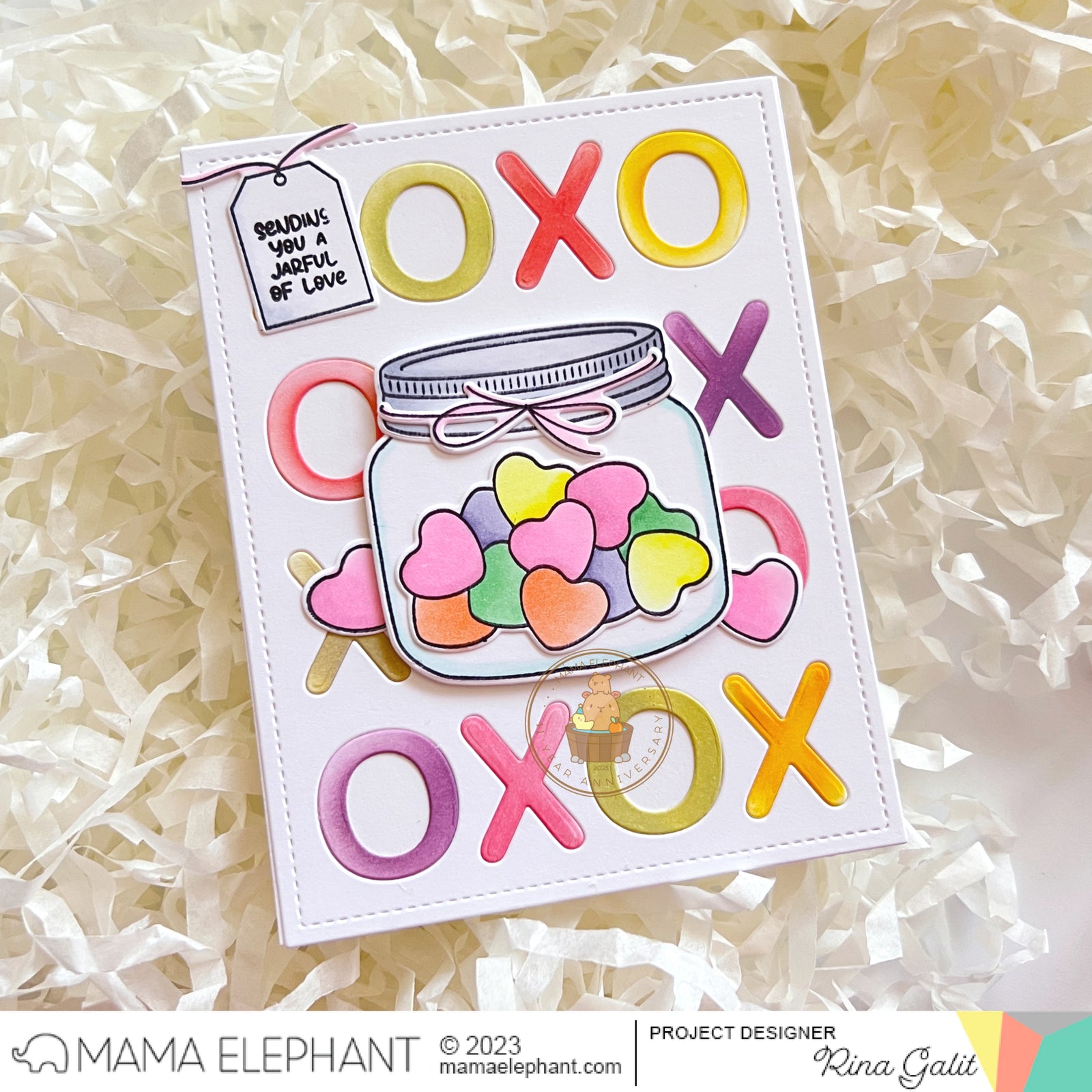 Hi everyone! We are introducing the new Jar of Hearts stamp set today!
This set features a beautifully jar stamp, allowing you to creatively fill it with hearts or anything you like! Accompanying the set is a versatile tag stamp with an array of sentiments, including "just for you," "love you to pieces," "to the moon and back," and more.
The jar and hearts allow for customization, enabling you to tailor your designs to various occasions such as birthdays, anniversaries, and expressions of gratitude. Create personalized messages with the tag sentiments to convey the perfect emotions for your special moments. Let your creativity flow with this delightful stamp set, bringing love and sentiment to every project.
In addition to our love themed stamp we are also introducing the new XOXO Grid Cover Creative Cuts!
We love Rina's colorful project full of love!
2 Responses
Leave a comment
Comments will be approved before showing up.