INTRODUCING: Holiday Huggers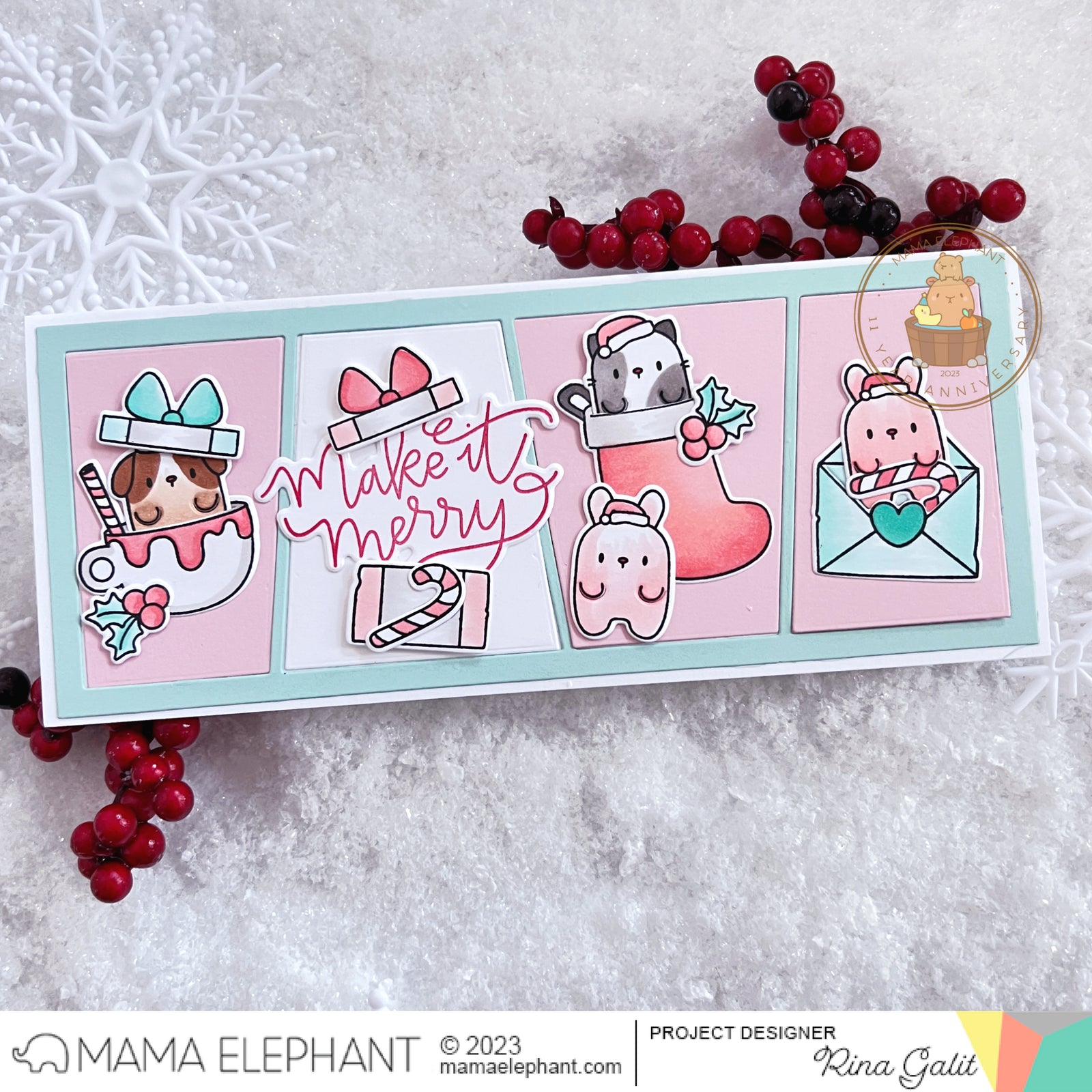 Last but not least, today we are introducing the new "Holiday Huggers" stamp set! This set is inspired by our very own Page Huggers stamp set that we all love!  In this set, these adorable Mama Elephant characters can be tucked into an array of snug accessories, such as stockings, mugs, and gift boxes. Add them to your holiday cards and gift boxes and they are just so much fun to make!
2 Responses
Leave a comment
Comments will be approved before showing up.