INTRODUCING: Beary Good Day & Heart Pocket Set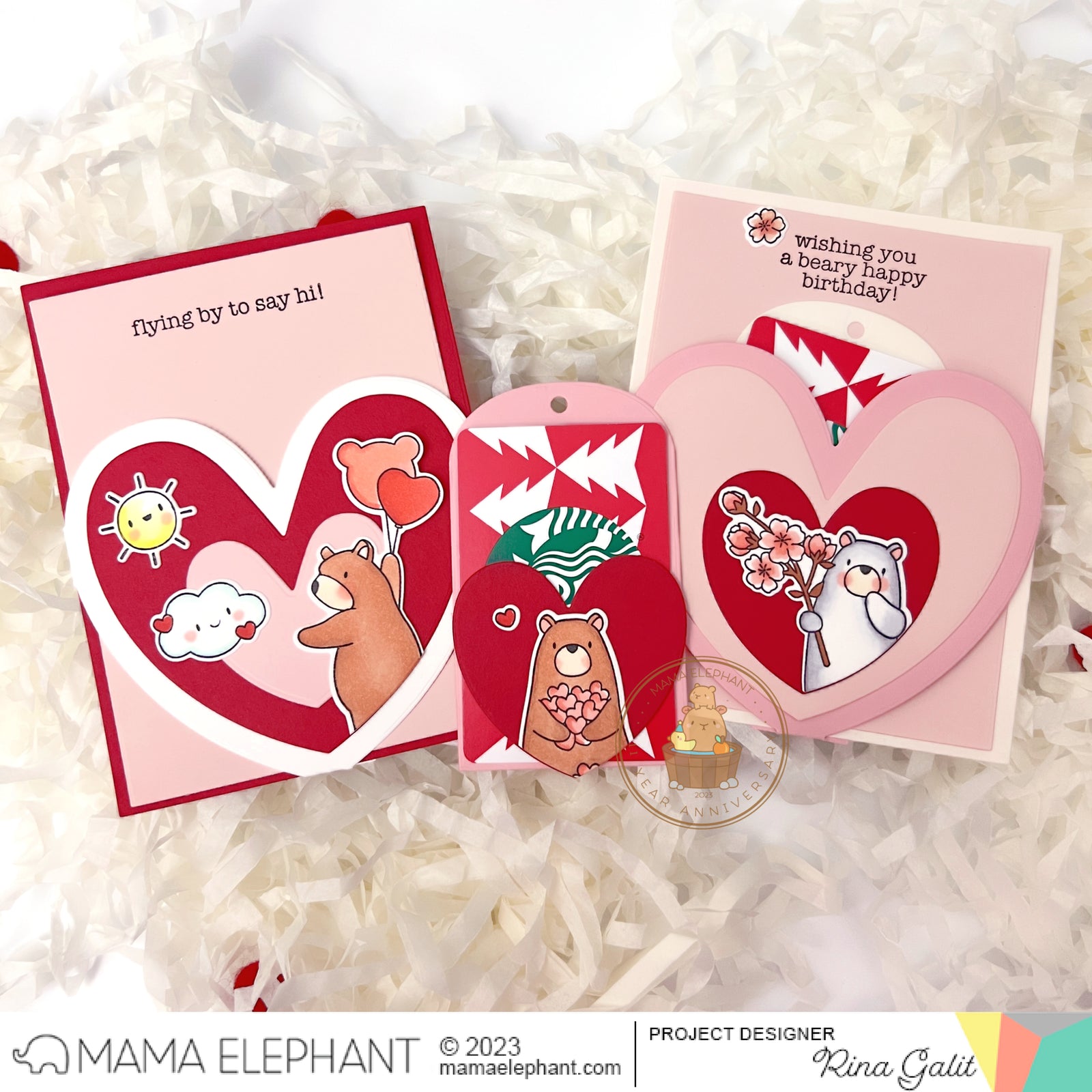 Welcome back to another day of Introductions! Today we are introducing the new Bear Good Day stamp set. We are bringing the bear back from the Bear Hugs and Cub Cuddles sets and they are engaged in various cheerful activities, from sharing hearts to presenting gifts, all designed to bring a smile to your creative projects.
Whether you're crafting greeting cards, party invitations, or simply adding a touch of joy to your creations, the "Beary Good Day" Clear Stamp Set is your go-to companion. Spread happiness with every stamped image with this cute bear. 
Today we are also introducing the new Heart Pocket Set Creative Cuts. Slip notes, gift cards, or anything you like into this heart pocket!
Such cute gift card holders by Rina!
1 Response
Leave a comment
Comments will be approved before showing up.