Introducing Alberto Gava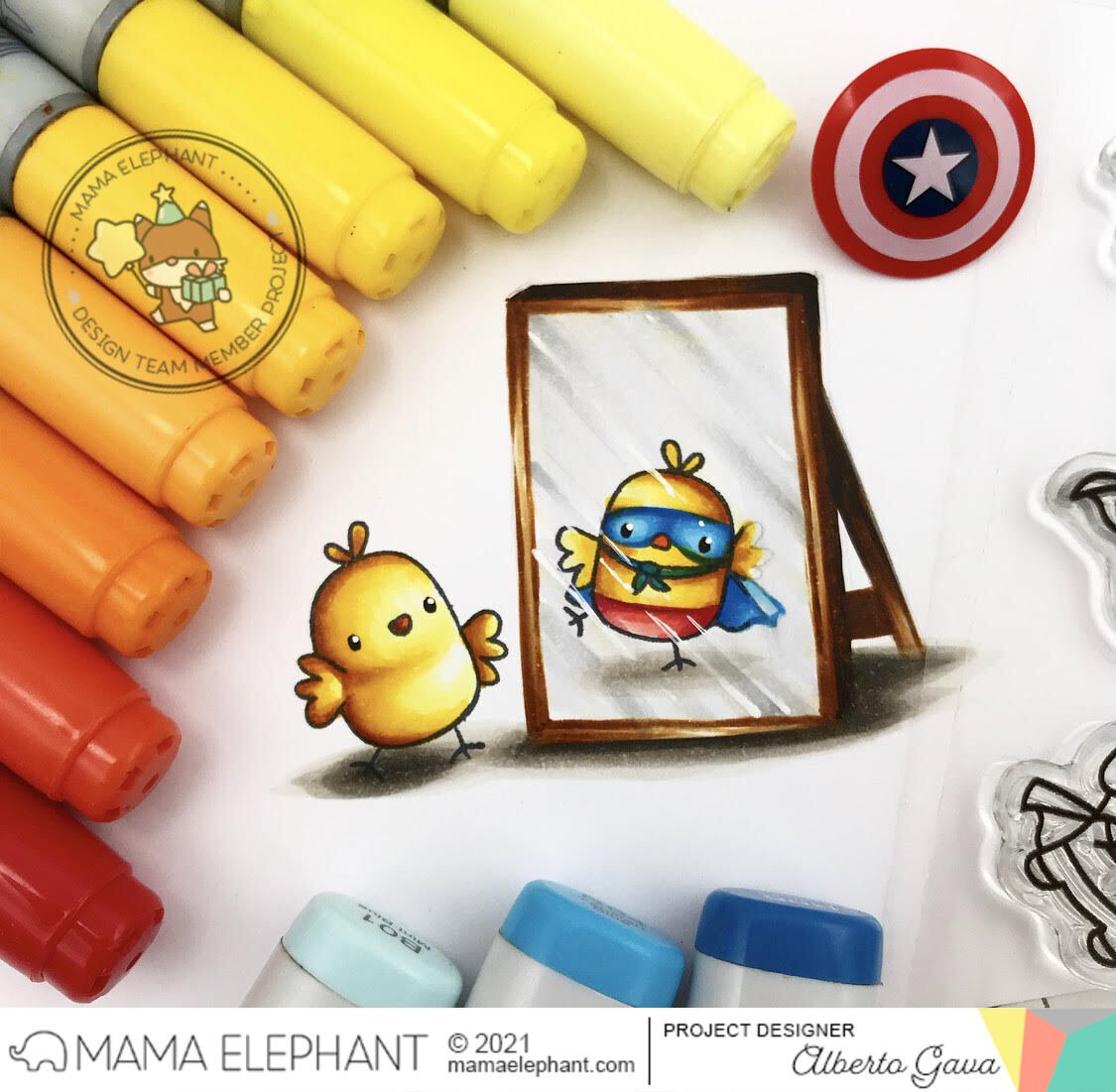 Hello everyone!
It's Alberto here and I'm so excited for my first post here on the Mama Elephant blog!
Let's make me introduce myself a little!
I'm Alberto, I'm a 25 years old boy who lives in a little city near Milan, in Italy. I love anything craft related and I love especially working with papers and colors. I'm into cardmaking and scrapbooking since 2008, when i was just 13 years old and can't imagine my life without stamps and markers!
My creative style is mostly coloring and I'm specialized in copic markers but I love to work with any alcohol marker produced! Wink
I hope you'll enjoy my colorings!
For today's post I've created a little coloring using the recently release stamps called "Little Superhero Agenda" of course colored with copic markers!
so I've stamped my little hero and then I've hand drawn the mirror around him! Then I've added a little mask on his face and some red pants!
Then I stamped another little chick outside the mirror looking at it from the stamp set called "Lil Painters"
Then I've colored everything with my beloved copic markers and added few details with a white gel pen!
MAMA ELEPHANT PRODUCTS USED:
1 Response
Leave a comment
Comments will be approved before showing up.