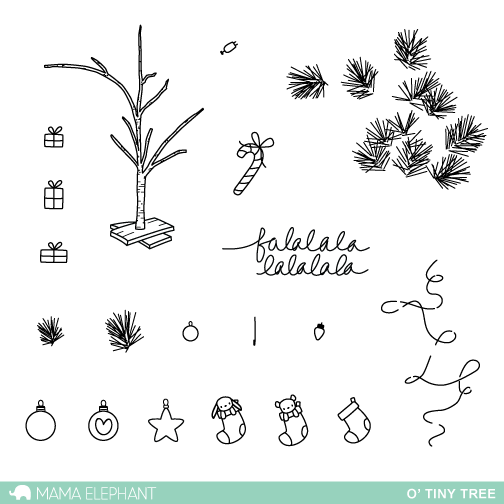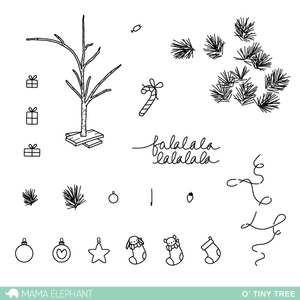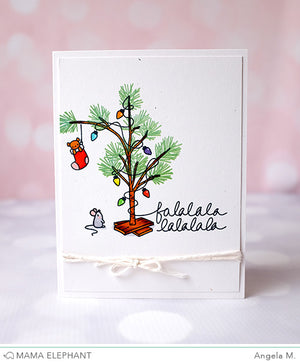 O' TINY TREE
O' Tiny Tree is a cute little set that features a humble little tree and a few tiny accessories to dress it up. The tiny tree can be left simple or it can be layered to be more festive. 
4x6 Photopolymer Stamp Set:
Contains 20 Stamps: 1 Sentiment Stamp and 19 Image Stamps
Approximate measurements:
Tree 2-1/4 x 3-1/8"
String 1-1/8" x  1-3/8" 
falalala 2" x 5/8"
---